With senhasegura MySafe, it is possible to store files of up to 500 MB to be protected or shared with security and traceability. Some information may be attached in different formats, such as:
Documents such as PDF
Images such as PNG and JPG
Spreadsheets, XLSX and CSV
Digital Certificates
Info
There is no limitation on the type of file you want to protect in MySafe.
This content can be seen exclusively by you; if there is sharing, only the person and the group released will have access to the information.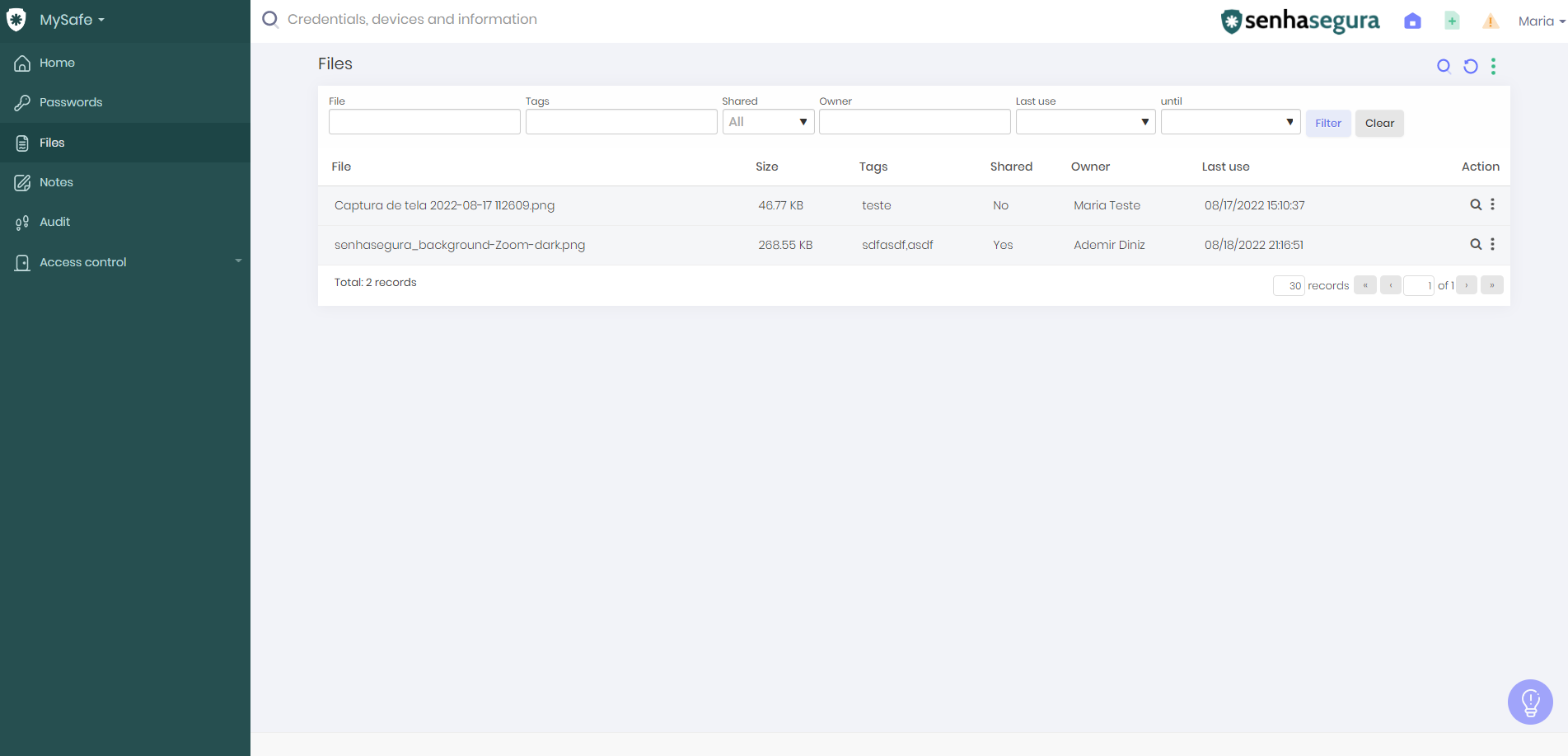 ---
Create New File
To add a new file:
In the main page or MySafe ➔ Files area, click on the + Add file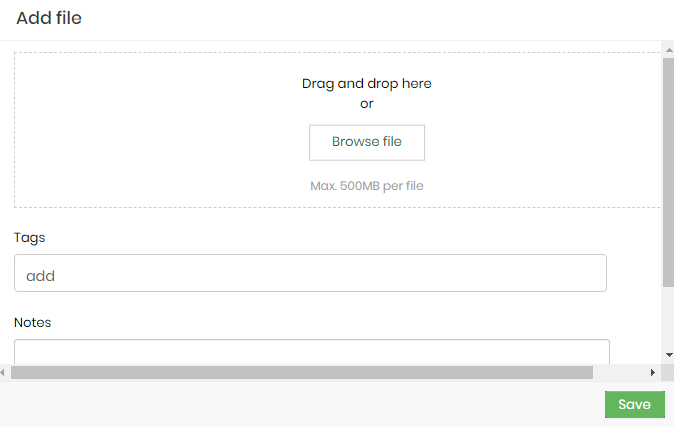 Fill in the information:

Drag the file or browse for the file
Tags you want to associate with this note, used for searching
Note from the file.
When entering all the information, click save to store the file.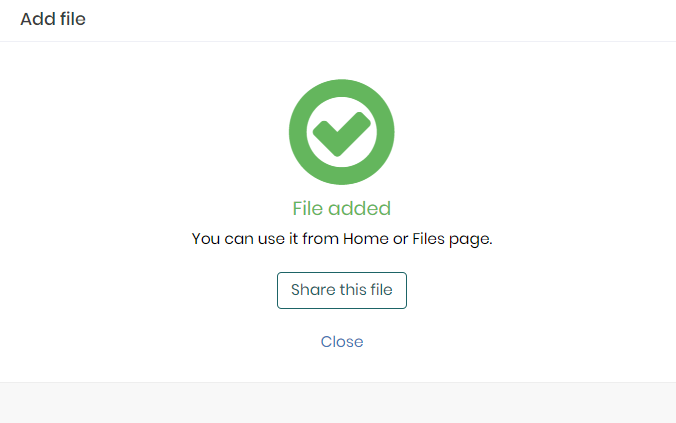 Info
You can also share the file after saving it. To learn how to share, go to the Share documentation.
---
Edit File
To edit a file, click on the ⁝ icon and then Edit
Edit the content:

Drag or browse the file
Tags: which you want to associate with this note, used for searching
Notes: Additional information regarding this information






Click Save
---
Download File
To download the saved file:
Click on the Magnifying Glass icon (details)
Click on the Download button
Click Yes to confirm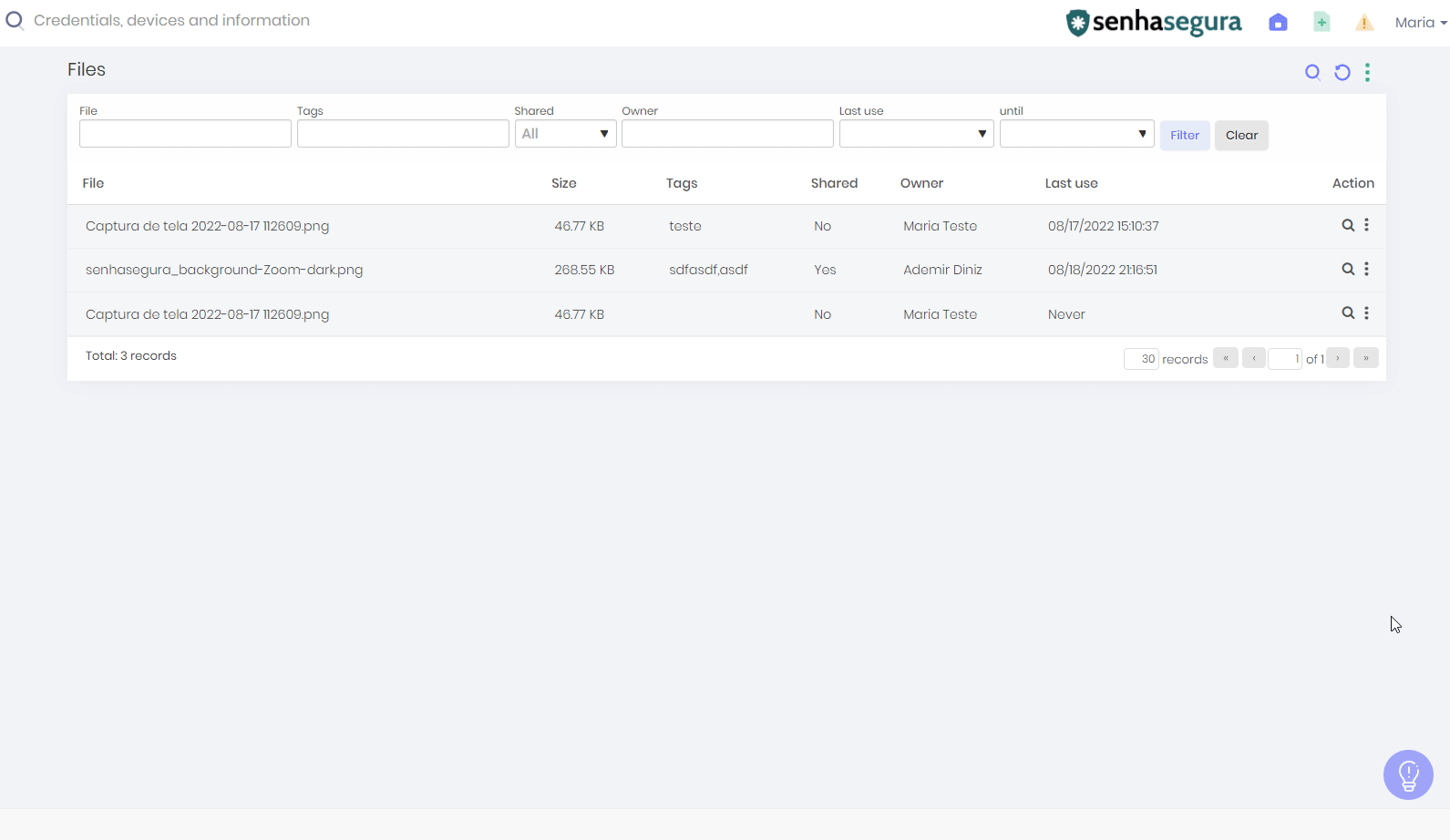 ---
Delete File
To delete a file:
Find the item you want to delete
Click the ⁝ icon
Click on delete
Click Yes to confirm
Info
Once the file is deleted, it cannot be restored.
---
---
Was this article helpful?
---
What's Next