MySafe is a password manager embedded in senhasegura. MySafe allows users to securely store and manage their passwords in applications and online services. It also serves as a central hub of privileged information on which users can store personal and work-related data.
MySafe was specially designed to:
Protect passwords, documents, and notepads from leaking.
Create a safe way to share passwords with team members.
Control and manage access to privileged information.
Password security is the bedrock of information security. This is why senhasegura has developed a product that enables end-users to protect their passwords from unwanted third-party access.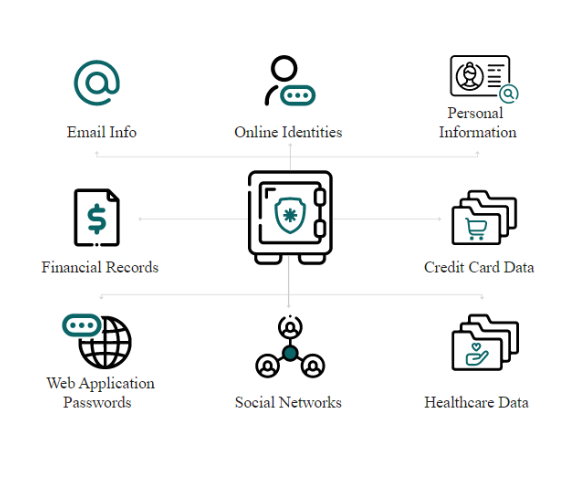 Types of passwords and data protected by MySafe
---
Was this article helpful?
---
What's Next