senhasegura Arbitrator performs and guarantees the high availability of the application so that the database and Elasticsearch clusters continue to work without any interference.
It can be used in cases where two senhasegura servers verify the instances and validate if the communication is active. If it finds that one of the nodes is unavailable, it will keep the instance available in operation.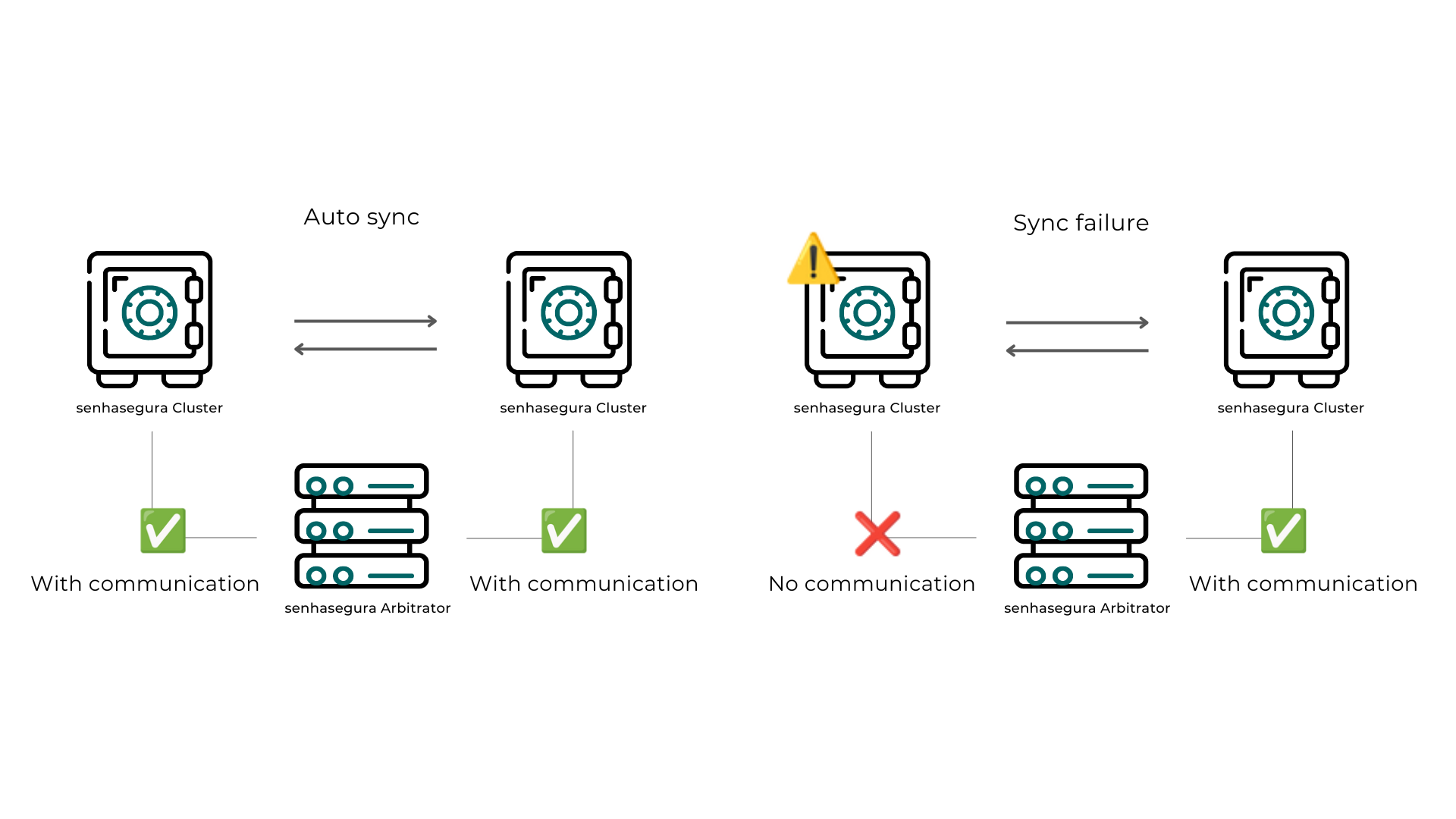 The Arbitrator helps to avoid split-brain scenarios when one of the two instances is unsure which information is most up-to-date.
---
Related articles
---
Was this article helpful?
---
What's Next