MySafe is a password manager integrated with senhasegura that allows users to store and manage their passwords for applications and online services in a secure location. It is also your central hub for all stored data, allowing you to store personal or departmental information within the company.
Our focus is to maintain security by thinking about the following:
Prevent leaks of passwords, documents, and data in notebooks
Safe ways to share a password with your teammates
Manage to share and who is accessing
Ensuring the security of user passwords is a crucial part of general information security, so we have created a product so that each user has their own and that third parties cannot access them.
The main features of the platform are:
All MySafe features can be found by clicking on the MySafe module within the modules menu.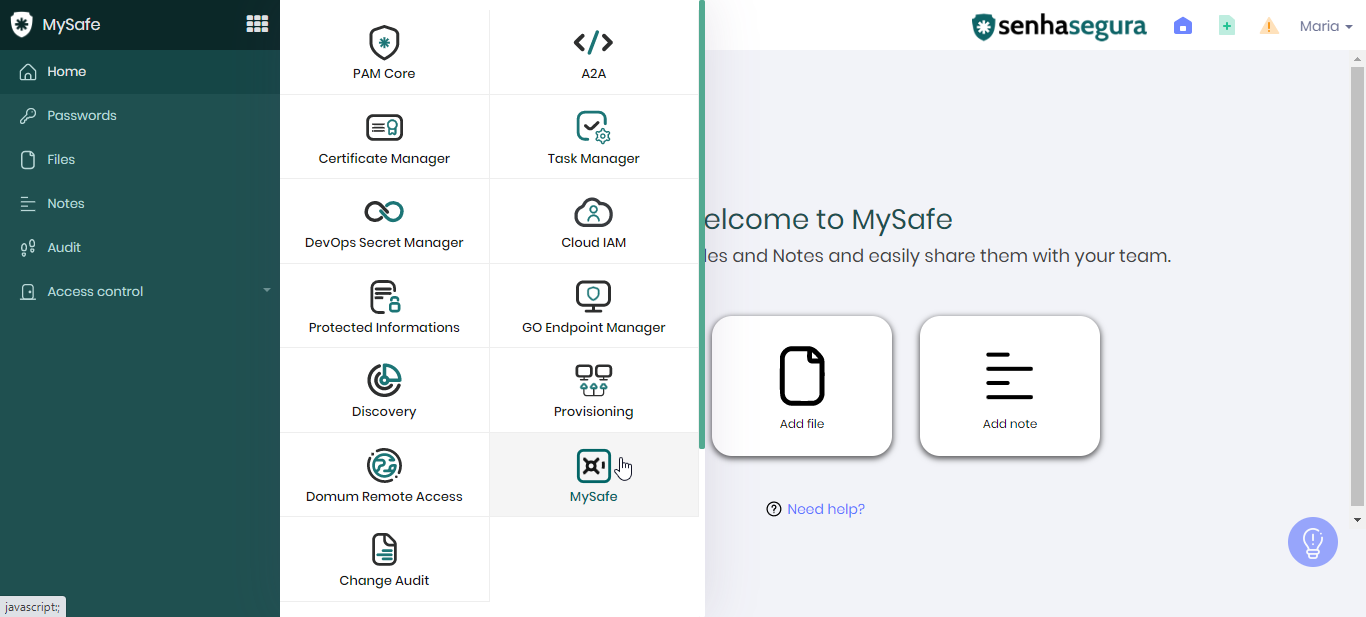 ---
Was this article helpful?
---
What's Next